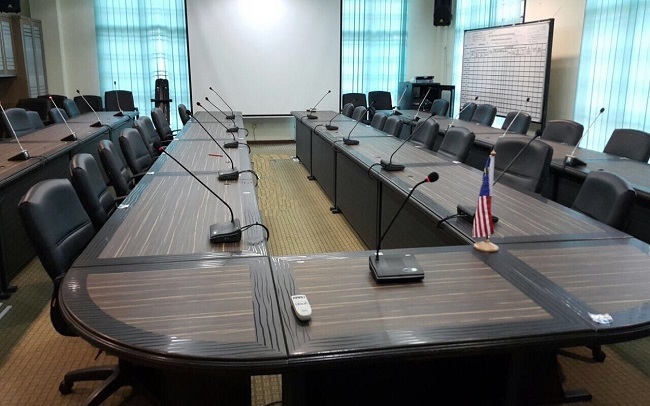 MALAYSIA: Jabatan Kesihatan Negeri Pahang has benefitted from a recent installation of TACH Wired Conference System, supplied by Meditec Trader Pte Ltd.
Jabatan Kesihatan Negeri Pahang is an agency of the Ministry of Health (MOH), which is also known as the Pahang State Health Department (SHD Pahang). It manages health programs through strategic planning, management and reasonable allocation of resources, implementation, monitoring and evaluation of its activities to achieve optimal benefits.
To facilitate meetings and conferences held at SHD Pahang's premises, TACH MIB 700 Conference System Control Unit, together with TACH MB 50 Delegate units and MB 60 Chairman unit are installed in the meeting room.
The system is easy to install, economical and provides clear sound amplification required for meetings and recording, if needed.